Toute insulte ou demande de vote sera sanctionnée (bannissement définitif).
1 156 bimbo com's - 44 amis
nassra1417 Sorry, but I can't forget....
- 28/04/2018 17:18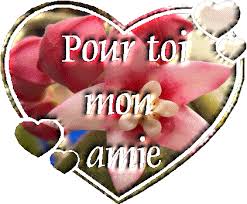 mona1424
,
- 28/04/2018 17:15
:
I don't know at all how we can improve things between us. I can only begin by telling you sincerely that I am sorry. Know that I didn't want to make you suffer, it wasn't my goal. I care for you !! Understand him despite what I told you and did you undergo! I am completely and more deeply sorry !!
nassra1417 :)
- 28/04/2018 17:02
nassra1417 Thank you!
- 12/04/2018 07:29
nassra1417 Thank you!
- 5/01/2018 12:07
nassra1417 Hi
- 23/10/2017 23:55
nassra1417 I'm fine thanks and you? Well I have to leave you because I am very busy!
- 17/10/2017 17:19

Bella1010101
,
- 17/10/2017 11:36
:
Coucou my friend ,j'espère que tu vas bien ,prends soin de vous 
Bonne journée ,bises
nassra1417 I am ready to go to sleep, as it is 9 pm in London. Good night!
- 16/10/2017 22:09
nassra1417 I'm fine thanks and you?
- 15/10/2017 19:42

jade2460
,
- 12/10/2017 21:05
:
Hello
 [url=http://photo.ma-bimbo.com/view.php?photoId=11049013][img]http://photo.ma-bimbo.com/fr/28/13812/moy/11049013.jpg[/img][/url] 
nassra1417 Hello, can I know why you send me an image that says "take me on a date"?!
- 8/10/2017 17:38
nassra1417 Thanks to you too!
- 14/08/2017 20:53
nassra1417 Yes, it's true.
- 14/08/2017 20:45